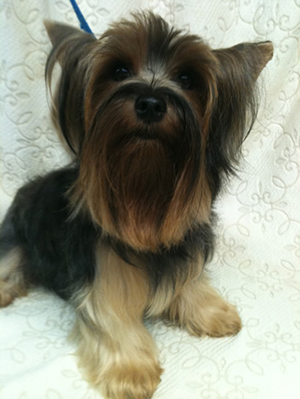 With more than 40 years of professional experience and a reputation predicated on heart, excellence and service, Snowberry's is the premier pet groomer in Rome, GA and the surrounding areas, including Cedartown, Cave Spring, Lindale, and Floyd County, GA. Founded in 1970 by Sabine Teague, Snowberry's Grooming & Pet Boarding specializes in grooming and boarding for dogs, pest dips, massage and specialist care, and exercise and play care.
Sabine Teague began Snowberry's as a hobby in her teenage years, initially by showing dogs and later by breeding purebred poodles. Using a name inspired by the first five white poodles playing in a meadow with snowberry bushes waving in the background, Sabine's hobby grew into a business with more and more people requesting her to groom their dogs. As her work and reputation grew, Sabine continued to show dogs while simultaneously working as a kennel tech and attending grooming school. After her first grooming salon opened in Germany in the early 1970s, Sabine has been based in Rome, GA for the past 35 years. Sabine has always loved the art and science involved in the grooming and care of dogs and other pets, and her reputation brings dog owners from as far as Atlanta and Chattanooga for first-rate service and care.
To learn more about our services or to get expert advice related to pet grooming in Rome, GA, call us today at 706-234-4020.