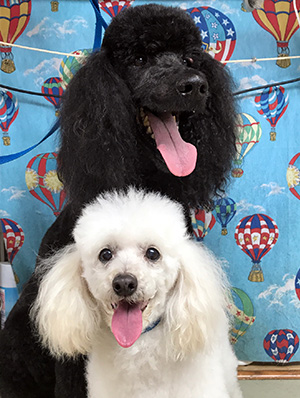 Proudly locally owned and operated since 1970, Snowberry's Grooming & Pet Boarding is the premier provider of grooming and pet boarding in Rome, GA and the surrounding areas, including Cedartown, Cave Spring, Lindale, and Floyd County, GA. A strong belief in heartfelt service and excellence in technique and care guides our services and our business. There's nothing we love more than taking the best possible care of your loved pets, and our 40 years of professional experience and huge heart allow us to offer a full range of excellent services.
Our pet groomers offer a wide range of services for dogs, including boarding and daycare, indoor/outdoor boarding and show grooming. Not only do we believe that your pet deserves the best and most heartfelt care, we also know that sometimes emergencies don't fit nicely into a pre-booked schedule. That's why we also proudly offer a 24/7 pet boarding service and after-hours pickup by request:
Pet Grooming: We offer full-service pet grooming to dogs, including hand scissor grooming, breed specific haircuts, hand stripping and plucking, anal gland expression, hand dry grooming, nail trimming and more.
24/7 Pet Boarding: We proudly board your pets in superb facilities that cater to all breeds and personalities. Our pet boarding facilities include indoor and outdoor spaces, climate controlled accommodation and designated exercise and group play areas.
Show grooming: With 40 years of experience in pet grooming and boarding, we proudly specialize in show grooming as well as regular maintenance grooming. As a certified master pet groomer, we will ensure that your pet is proudly ready for show day.
As the premier pet groomer in Rome, GA, we love what we do and who we work with. Your pets' safety, comfort and care are our number one priority. To learn more about our services, to request a quote, or to get some expert advice, call us today at 706-234-4020.